NEWS! November 8, 2012
Winner of the prestigious "BEST IN SHOW AWARD" at the American Impressionist Society 13th Annual National Juried Show . Judge: Kevin Macpherson "Eckert and Ross Fine Art Gallery" in Indianapolis, IN.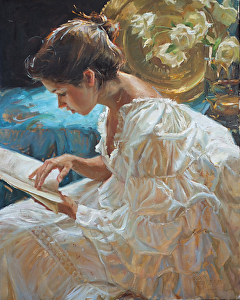 "The Good Book" oil/linen 30 x 24 InSight Gallery sold 2013 Texas Masters Invitational Show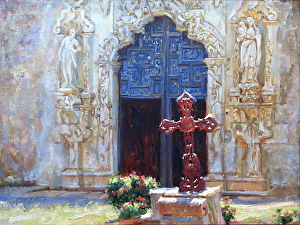 "Mission San Jose in San Antonio, Texas" Oil/linen sold 18 x 24 InSight Gallery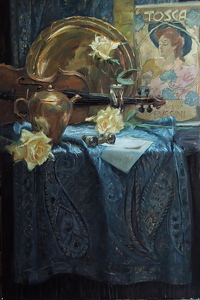 "Tosca" oil/linen 36 x 24 InSight Gallery sold

"Escaramuza in San Antonio" oil/linen 36 x 24 sold Greenberg Fine Art
NEWS: Beginning in December 2012:

Scottsdale, Arizona and Jackson Hole, Wyoming.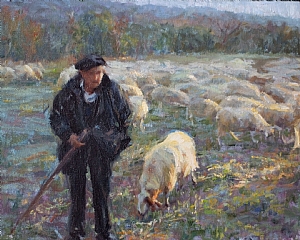 " Pastorale" sold
What's on my easel. Step-by-step. The art of Gladys Roldan-de-Moras